Bacon Bin | Grease Holder
Several Japanese-style oil cans, household filters with lids, large-capacity kitchen oil storage filters, lard residue storage tanks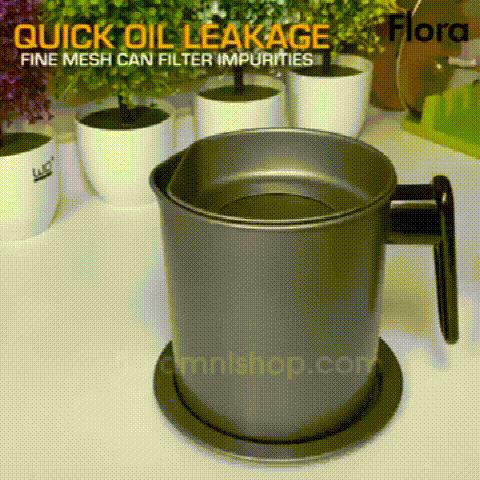 [Save your cooking oil]-The frying pan can safely separate a large amount of frying oil, retain the original flavor, filter and store the cooking oil for easy reuse.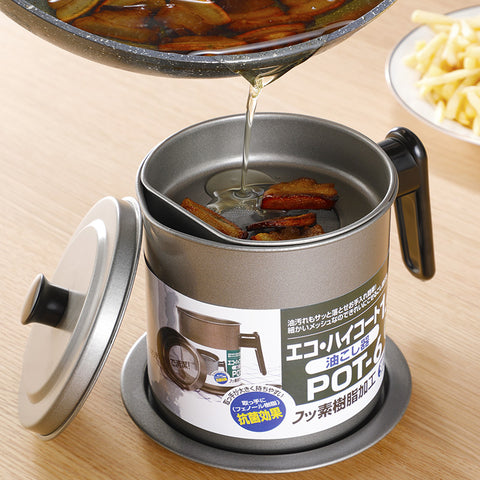 [High-quality material]-The filter mesh of the grease filter container is made of stainless steel, which is not easy to break or break, and the filter holes are uniform, and the filtration is smooth.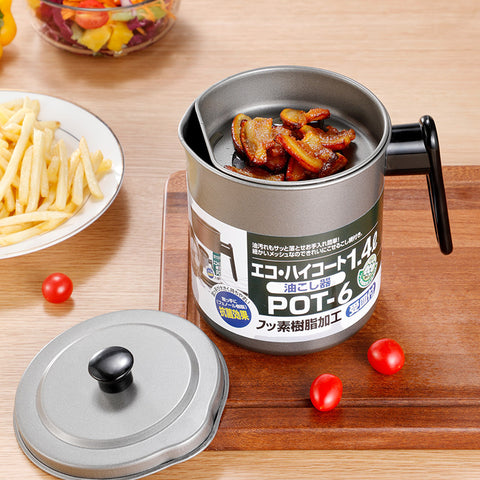 [Thick handle]-The mouth of the grease filter container has a design that is round and will not hurt your hands. The thick handle can prevent scalding and fit the palm of the hand, making it easy to operate with one hand.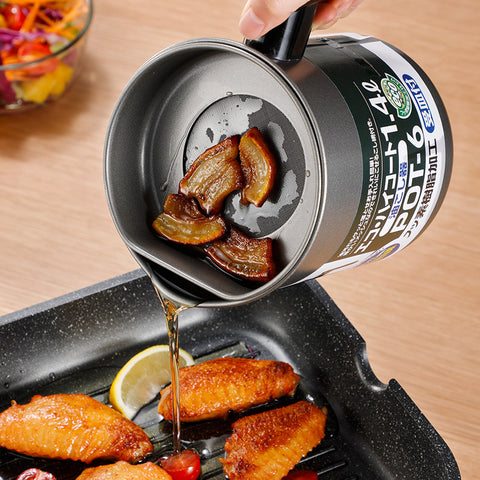 [Stable placement position]-Level the bottom of the grease filter container to prevent it from tilting. The grease filter container is not easy to slide or slide. Stick the table.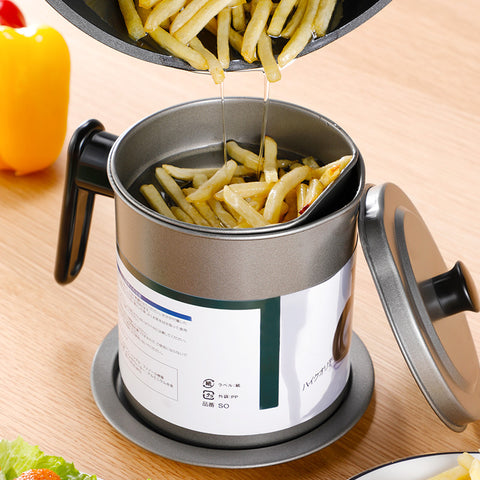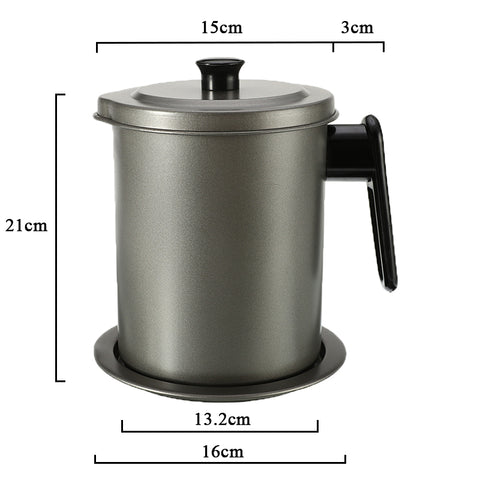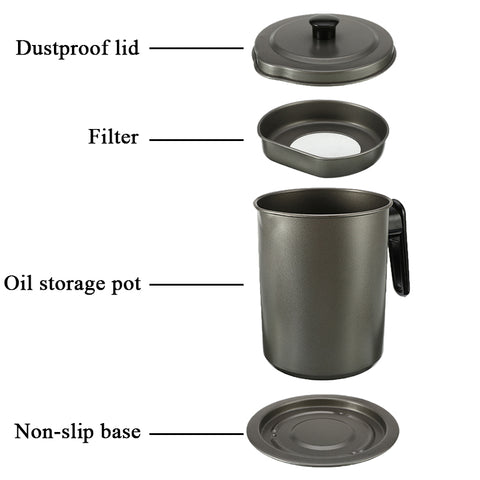 [Easy to clean]-The oil filter container has a large diameter and a large capacity. The oil is not spilled when pouring the oil, and the hand can be extended for easy cleaning. The grease trap container is suitable for storing oil, filtering tea residue, etc.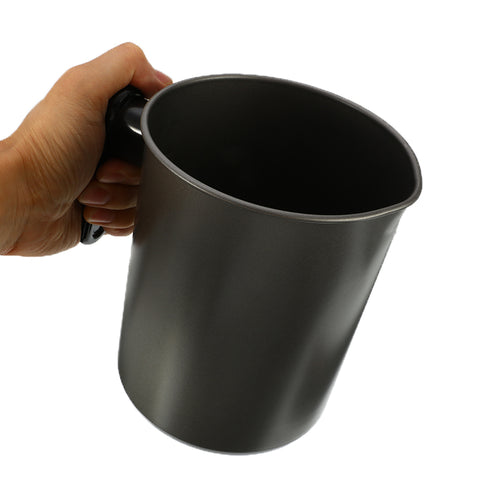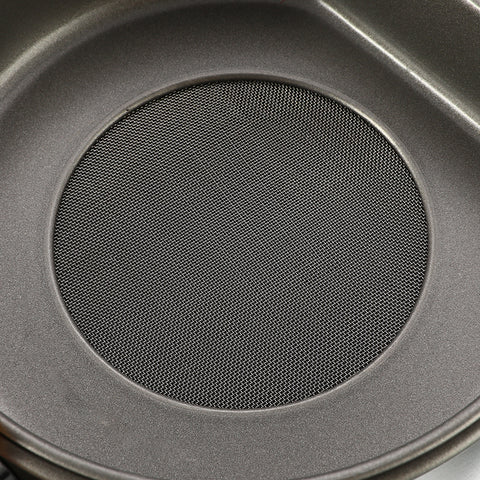 Description:
Name: Oil Storage Tank
Material: iron + bakelite + stainless steel
Color: silver
Size: 16 * 15 *
21cm capacity: 1.7L

Features
-100% brand new and high quality
-Creative socket design
-High temperature resistance-
Anti-leakage
-C oil filter filter

Package contains
1 oil container

---
We Also Recommend