Barber Salon Stand Wall-mounted Hairstyle Makeup Table With Mirror
Courier company: UPS
Delivery time: 7 days
>>Full refund within 30 days without reason

>>Secure Payments Via PayPal® 
Overall workstation size: 43 "W x 67" H x 13 "D
Feature:
Our wall-mounted modeling station is a professional multifunctional salon storage workstation.

 

The neat lines mean that it can be used in almost all salons.
The product is made of 1.6cm particleboard.

 

There is a safe design with a lockable drawer to store important items, as well as 2 drawers, 1 large locker at the bottom and 3 shelves for displaying or storing products.
The veneer decorative board increases the brightness, it should not be worn to protect the surface, and it is easy to clean.

 

Using high-quality 16MM chipboard, durable and full of elegance.
The professional hairdresser is full of elegance, modernity and fashion. The drawer track slides smoothly and is easy to pull and push in. The rust-proof aluminum alloy handle is equipped with an anti-handle for user convenience.
Shock-absorbing hinged door, even if you slam the door, it will gently close the door and ensure slow and quiet movement.
The computer desk needs to be assembled by yourself, don't worry, we will provide you with installation instructions, and believe that you can perform perfect assembly according to the installation instructions.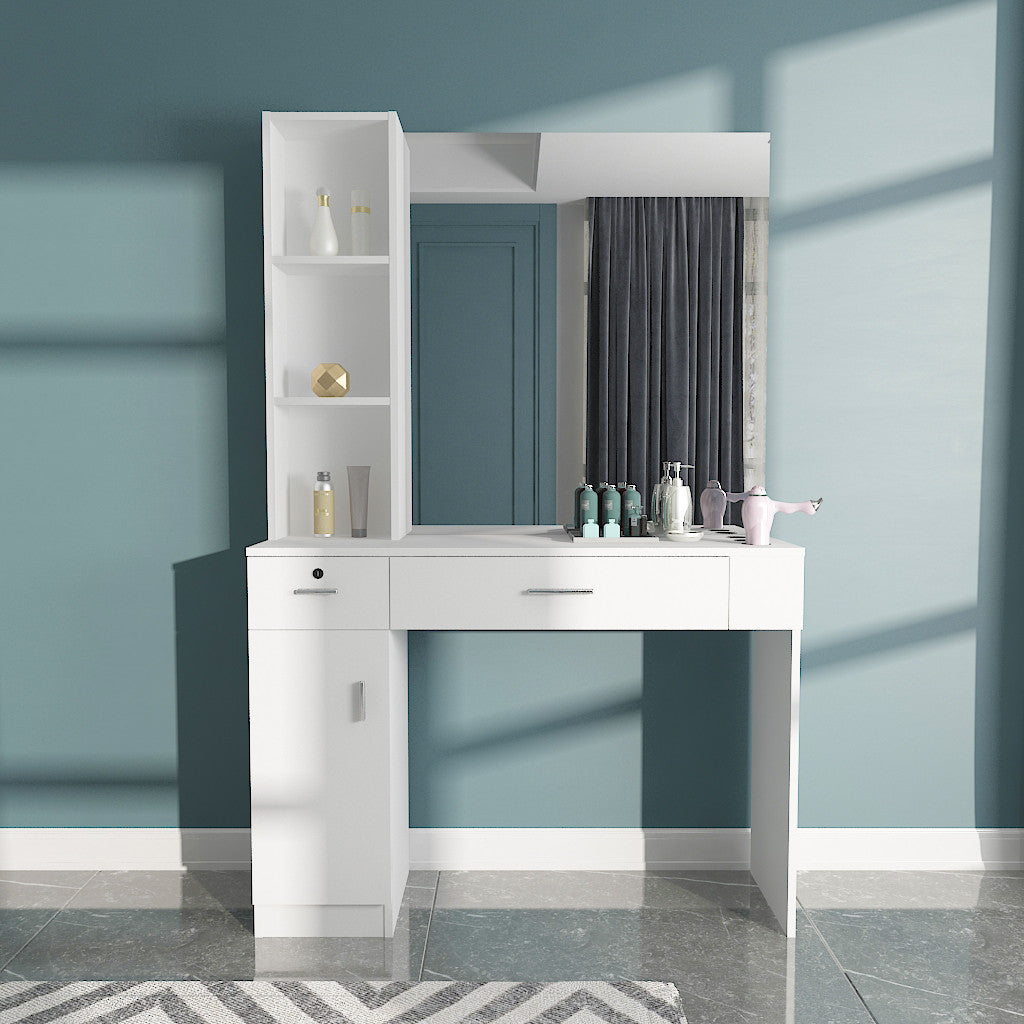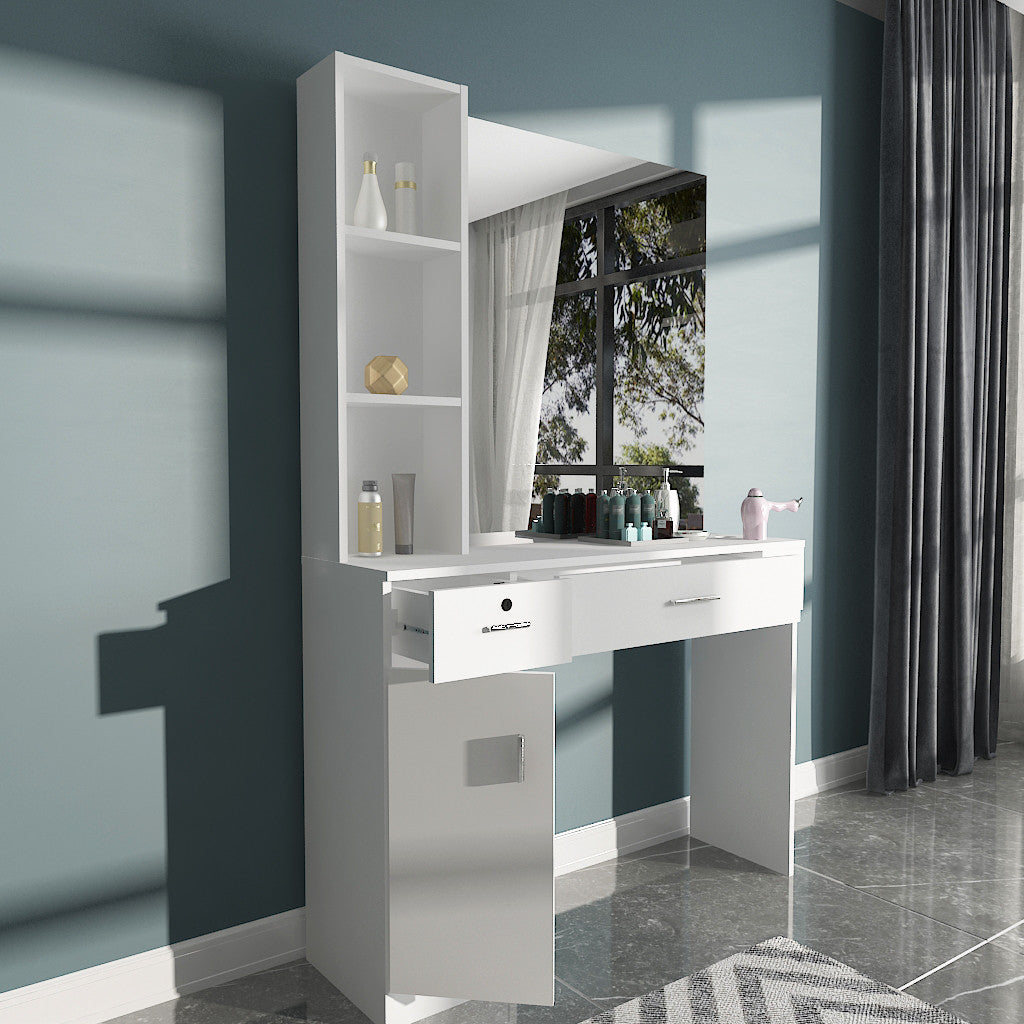 Description:
Product name: Hairdressing tables.

Product color: black.

Product weight: 110 pounds.

Material: 1.6 cm (0.63 inch) particle board.

2 drawer sizes (internal): 12.6 "L x 13" W x 5.9 "H and 21.5" L x 13 "W x 5.9" H, smaller lockable

1 cabinet bottom dimensions (inside): 14 inches long x 13.2 inches wide x 23 inches high

3 top frame dimensions: 11.4 inches long x 7.1 inches wide x 10.2 inches high

Insert size of 3 bushes: 2 x 2 "; 1 x 3"

Overall workstation size: 43 "W x 67" H x 13 "D
Package Included:
1Pc 

Hairdressing tables


1 × installation manual

1 × installation accessories
---
We Also Recommend