Tropical balloon 1000 Piece
$27.99

$27.99

Save

$47.55
---
---
Landscape puzzles, kid's educational toy set, brain IQ developing toys.

Puzzle is one of the magical games that never go out of style.

Working together with family or friends to complete a puzzle can not only exercise logicality and sensory coordination.

But also give you a chance to develop a closer relationship with others and create a joyful atmosphere.

Puzzles are also used to boost cognitive skills.

Develop hand-eye coordination, fine motor skills, problem-solving, shape recognition, memory, and task completion. 

Puzzles can effectively inspire people's thinking, train their thinking, judgment and patience.

Because it can relax the participants, the puzzle is also regarded as a classic casual game.
Specifications:
For adults or kids 14+ ages

The number of pieces: 1000 pieces

Material: Paper

Weight:300g

Size: 420x297MM/16.53x11.69 Inch

Package Size:

180x130x50MM
Package included:
    1 Set 1000 Pieces  Puzzle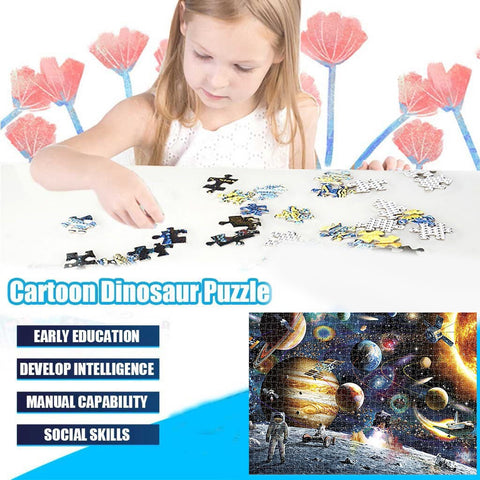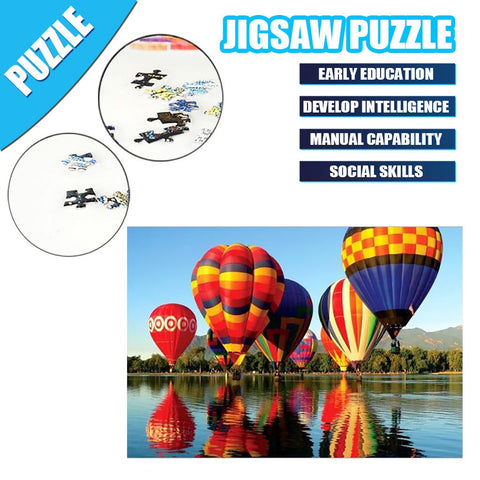 【Source of Raw Materials-Old Newspaper】If all the 3 million tons of newsprint are recycled and reused, 2.4 million tons of good paper can be created, which is equivalent to cutting down 51 million large trees and saving 900,000 cubic meters. Landfill space, and can also save 40-50% of the energy consumption of papermaking.
---
We Also Recommend