Writer's Desk 1000-Piece Puzzle
$27.99

$27.99

Save

$42.00
---
---
"There's just something so fun and quirky about this artwork. I've never seen anything like it before and that just makes me smile. This would make a perfect, unique gift I would gladly give to any of my puzzle enthusiast friends."
🌸Features
- Challenging 1000 pieces
- Size: 75*50cm
- Apply to ages from 8-99 (Parents should accompany kids under 8 years old)
- A great choice for family collaboration and friends parties!
- The puzzle greyboard contains 90% recycled paper. Packaging contains 70% recycled paper. Printed with nontoxic inks.
- All PlusSizeShirt products adhere to CPSIA, ASTM, and CE Safety Regulations
💪Pros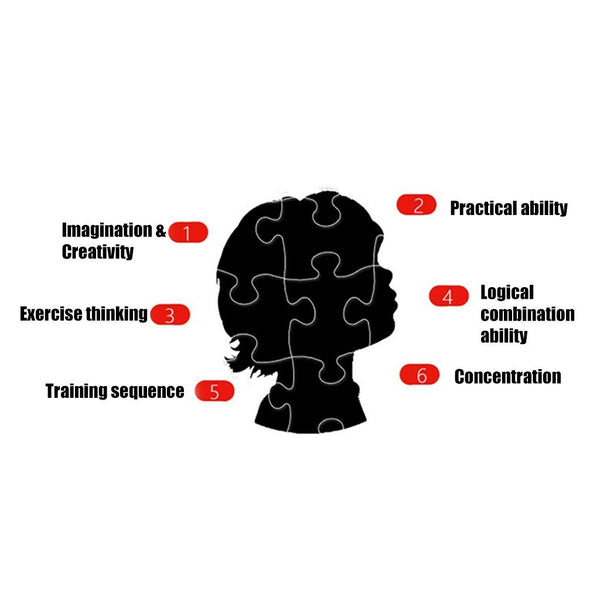 Like This
Like This
Like This
📣FAQs
1. How many pieces of Mnahome puzzles are?
Mnahome puzzles are mainly 1000 pieces. We also have a small amount of 500 piece puzzles and 60 piece puzzles. (Search with keywords "500 piece" and "60 piece")
If you need other quantities for customization, you can contact our email (mnahomer@outloo.com) or leave us a message.
 2. How can I check out?
We accept PayPal payments and Credit Card payments.
If there's no checkout button shows at the cart page, please refresh the page. We are fixing this bug. 
3. What if the placed order does not show the correct products?
Please contact us at email (mnahomer@outloo.com) or leave us a message. As long as the products have not been shipped, we'll add a note to your order & send you the correct products.
4. Worldwide shipping ✈
Due to the worldwide current events, most orders are taking more time than usual. We are collaborating faster logistics companies and try our best to get products delivered within 30 days.
【Source of Raw Materials-Old Newspaper】If all the 3 million tons of newsprint are recycled and reused, 2.4 million tons of good paper can be created, which is equivalent to cutting down 51 million large trees and saving 900,000 cubic meters. Landfill space, and can also save 40-50% of the energy consumption of papermaking.
---
We Also Recommend